With "austerity" programs inflicting suffering on people all over Europe and beyond, I think every person should read the following passionate sentences, to get more of an idea of what we are talking about when we say "austerity". They are by the Chairman of Education, Ellen Reiss, and I've quoted them before:
"Among the effects of unemployment . . . is hunger, including the hunger of children across the land who cannot get the food their little stomachs need because their jobless parents are unable to purchase it. And there is this effect: every person who wants a job and cannot get one, feels a certain way. When a person sends off a resume [CV] and gets no response or is turned down; or goes for a job interview, then learns he has been passed over; or, after working someplace for years, is told his services are no longer needed, there is tremendous feeling. Millions of people are being made to feel that they cannot be of use, that America does not need what they can do. That feeling is horrible. And it comes from a lie."
--From Jobs, Feelings, & Philosophy, issue #1826 of the journal The Right of Aesthetic Realism to Be Known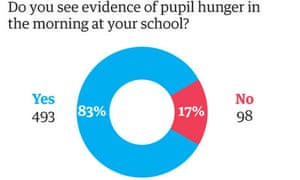 As British leaders embrace austerity (though hardly suffering themselves), everyone should be aware of how this will affect society as a whole and those individuals, like the children Ellen Reiss is writing of; the 99% who are seen simply as fodder for the profit-machine. Eli Siegel, the founder of Aesthetic Realism, did say 45 years ago, in 1970, that such a system of economics could not endure because deeply people cannot stand it. What we are yearning for is a system of economics that is based on good will. Good will, the real thing, not some soupy, soft, unbelieved-in mush, is what Aesthetic Realism teaches and what the world needs. In fact, Mr. Siegel said that good will is the most suppressed emotion of all. That is very hopeful, and I've seen very much evidence that it is true. The victory of Syriza in Greece, the election in Delhi, the outpouring of support for people who represent kindness and consideration for those who are NOT billionaires, are part of what Aesthetic Realism sees as the "force of ethics" working in the world. Whatever happens in 2015, ethics is on the march and cannot be stopped.